How Do You Prepare to Study Like a Law Student?
It's hardly surprising that law schools are seeing an increase in applicants, especially over the last few years. With more time on their hands due to the COVID-19 shutdowns, as well as the political unrest in many parts of the world, more students are considering a change in career or further education into law. Recently, "The Law School Admission Council (LSAC) released statistics revealing a 35% increase in applicants and a 56% rise in total applications over last year." Therefore, if you got into law school, you're likely to be amongst the good company of people who want their spot there. Being prepared to study like a law student will help you find success during school, and after you graduate.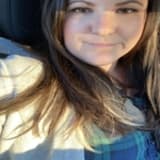 Chelsea is a Student Affairs expatriate, who now works as a freelance writer and editor. She homesteads in a small town in rural Maine, USA. She enjoys hiking, fishing, cooking, reading, all things Laura Ingalls Wilder, spending time with her family, and chasing her black lab puppy, Cash.
Знайдіть програму в цих категоріях
Читайте пов'язані статті
The Importance of Networking at Law School

25 лист. 2022 р.

"Your network is your real net worth," writes Porter Gale, an internationally known public speaker, networker, and entrepreneur. "So grow it." No successful person rises to the top on their own. Whether it's sports, politics, business, or starting a legal career, we all need help getting to where we want to go. The best business leaders and legal minds understand this. They know high social capital, or your ability to build a network of authentic personal and professional relationships, is your most important asset. So here's a look at how you can start fostering professional relationships while at law school. And we'll tell you about one law school that helps its students graduate with the kind of networking skills that land interviews and launch careers.

Детальніше